So I've been very busy at work of late so that has left me very little time to spend on the San Franciscan.
However the upshot is, I've picked up a total of 63 hours of overtime with more to come... and that means... money to spend on minis! Woot!
So in the evenings I've been on a bit of a spree.. particularly when it comes to retired or rare furniture kits.. They are my weakness. :)
Nothing has arrived of course but I couldn't wait to share, so I'll post some web photos, so you can see what I've been spending my hard earned cash on!
First up some stools and chairs from Twin Palms Miniatures.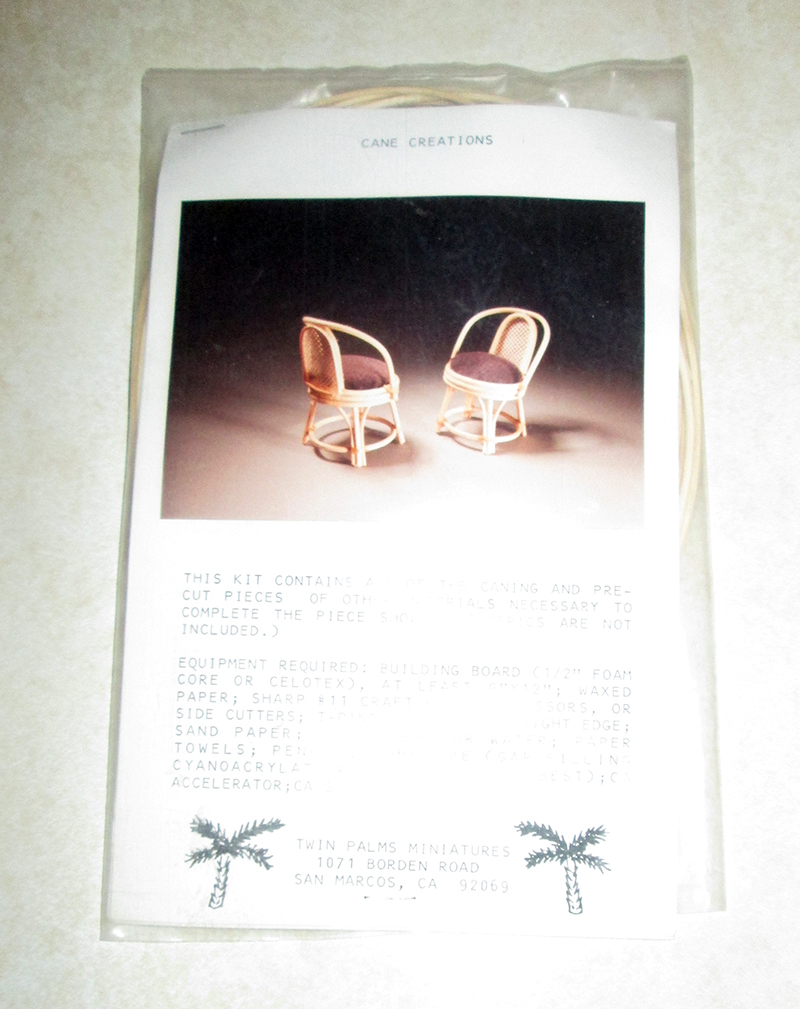 These couldn't be any retro cuter if they tried! My Grandparents used to have a sun-room at the back of their house and they had this style of cane furniture in there. I think they had curtain fabric that had green palm trees on it and the upholstery on the chairs matched. I guess I'm now on the look out for fabric with teeny tiny palm trees on it!
I think I've only ever seen the stools and only once before so I knew I had to pounce when I saw these. They were a steal too! The chairs were $9usd and the stools were only $3.99usd. Of course I'll be killed on shipping but I made sure to buy a few other things from the same online shop to make it worthwhile.... As you do.. :D
Then I bought a bunch of BH Miniatures kits, I've never seen these before and I'm not going to lie, they were expensive! But I don't even care.... I wanted them and so I bought them....
First up I bought two of these upper corner kitchen shelving units.

Then I picked up the #316 Small Cupboard

And the #629 2 Door Dish Cupboard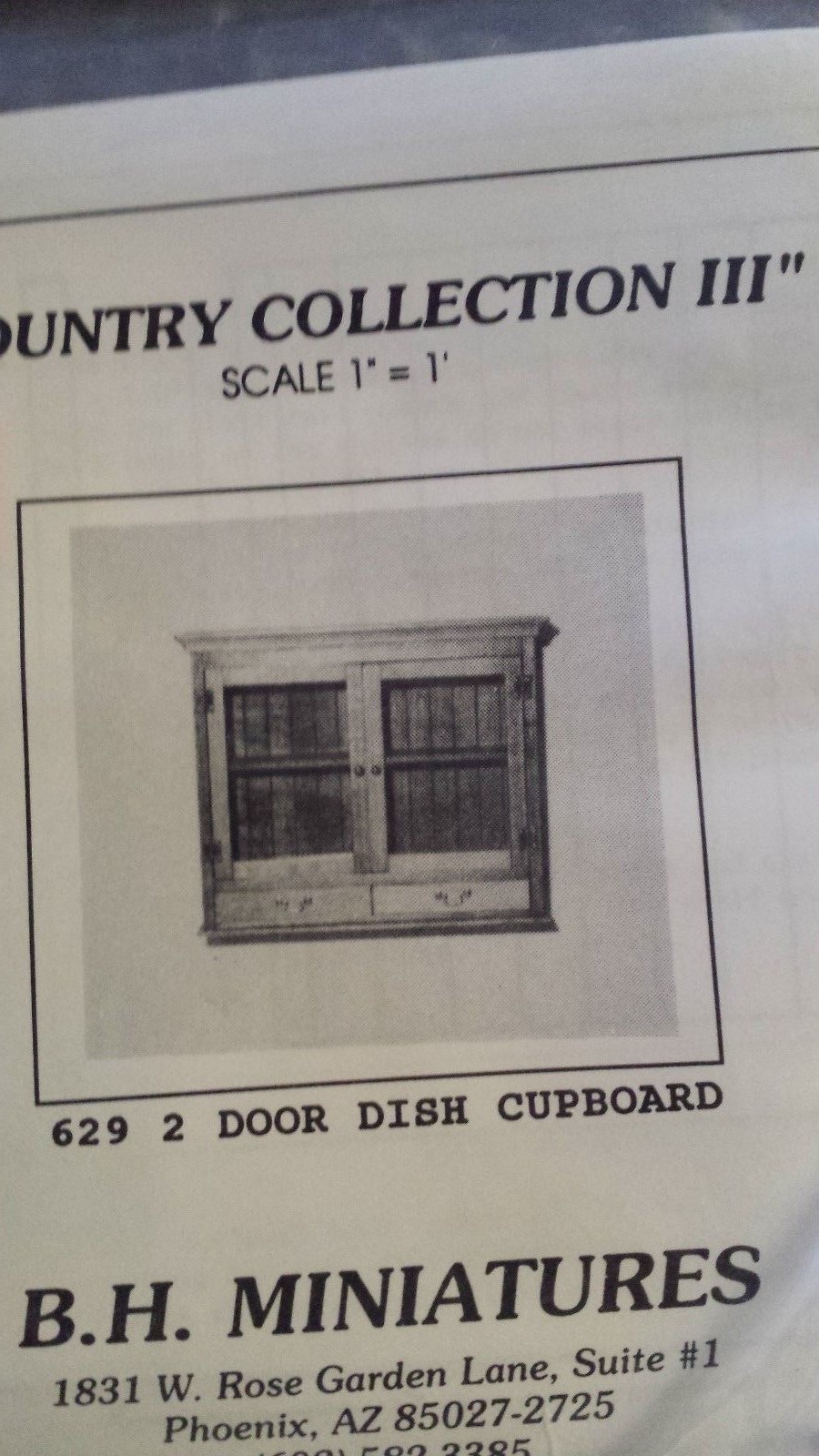 I also got the #617 Two Door Cupboard. I guess you can choose to finish it with punched metal or leave it clear.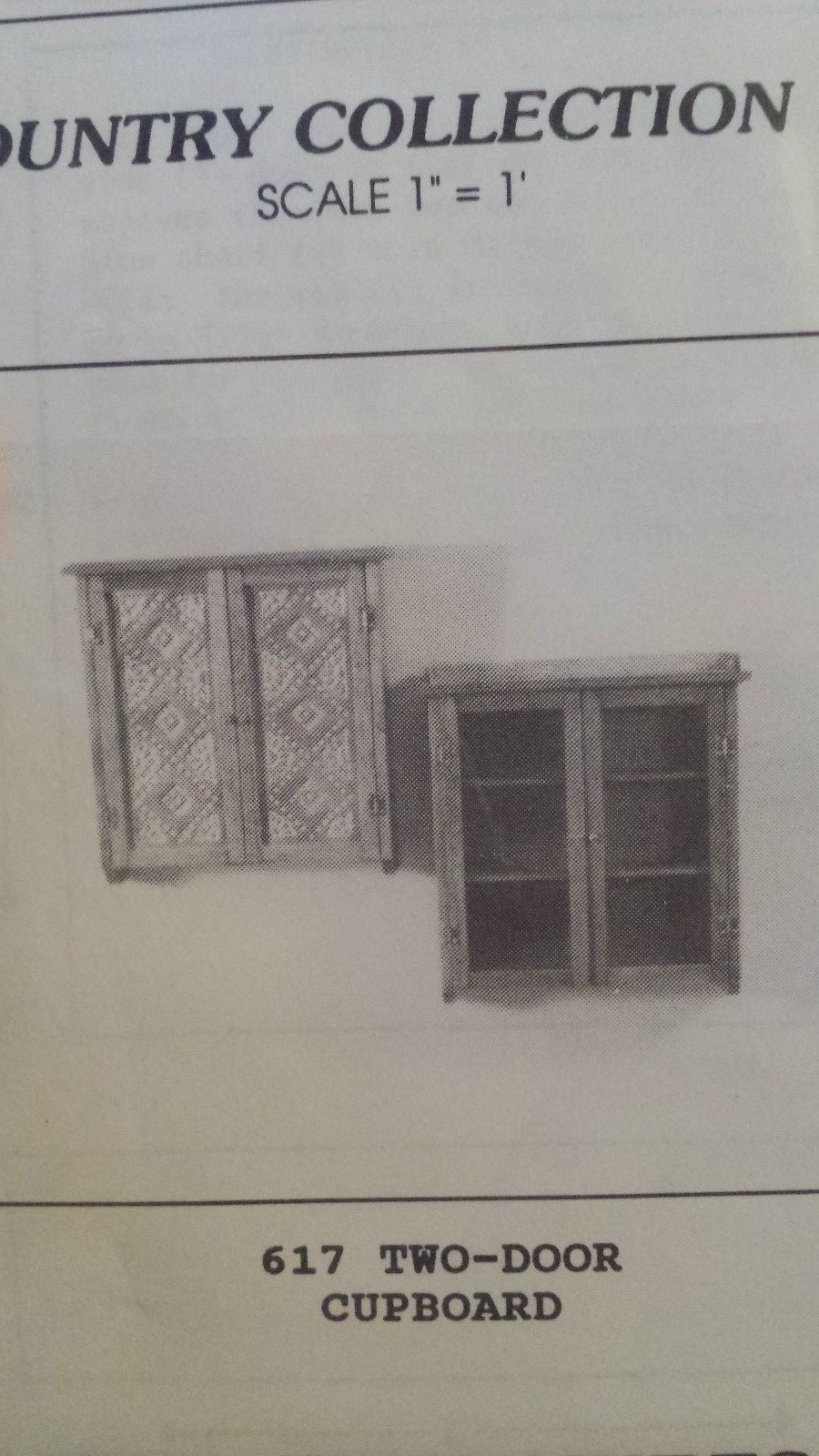 But the absolute gem of a find was this #611 Hoosier Cabinet. It just looks like it is so detailed I can't wait to get my hands on it.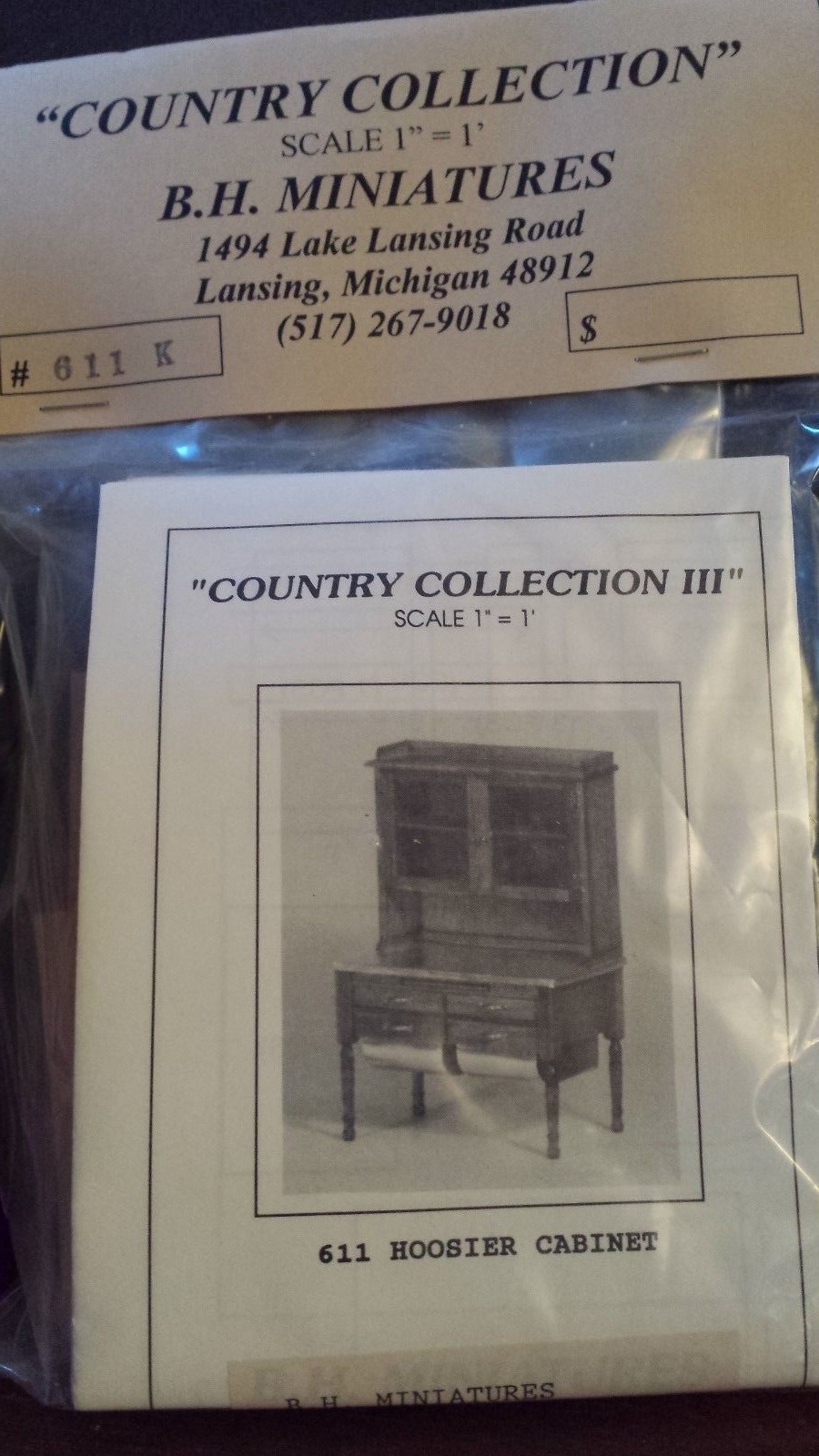 Then I just happened to be trolling around on eBay one night and I came across a reasonably priced lot of Millie August kits. I've been coveting these for ages! I missed out on an 8 piece lot on ecrater about a year ago, because the vendor couldn't figure out how to charge a credit card and didn't have a paypal account. They were also completely freaked out about international shipping, so they just cancelled my order. I was so disappointed. This lot is smaller but was also much cheaper and the rest will come I feel it in my bones! Good things come to those who wait.

Also on eBay, I picked up one of these vintage HOM Chippendale bookcases.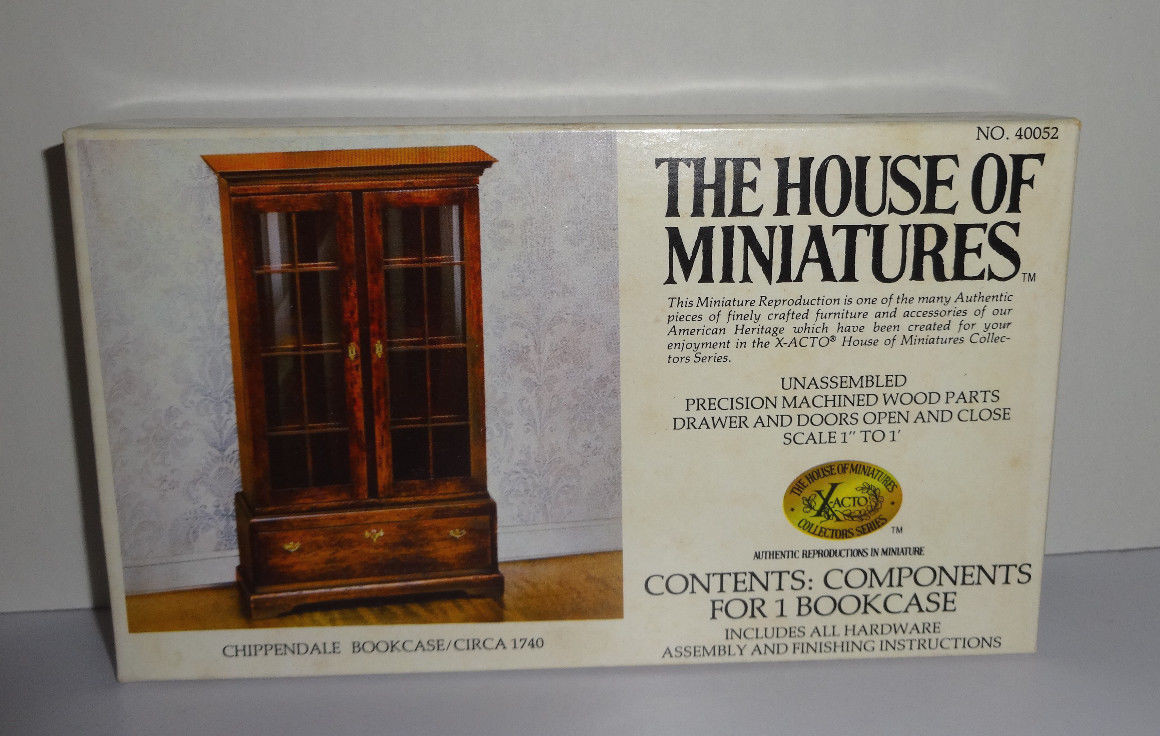 This is another kit that I've been looking for, forever. I know Mini Mundus still make these, but they are charging like a wounded bull for shipping from Germany. You can also buy the Mini Mundus kits at Minimum World in England and they have free shipping over $50, so you would think that would make them more affordable, but unfortunately the Aussie Dollar (or Pacific Peso as I like to call it :) ) isn't doing so well against the pound.
So, when I factored in the exchange rate for the Euro or the Pound and then added on the shipping it made the kit price well over $100 from Germany and about $85 from England (if I got free shipping from Minimum World). Now you see why I was waiting for an eBay find or two.
When I saw this kit from a US seller, I made an offer that would get me the vintage kit including shipping for about half the price of a Mini Mundus one from England. What do you know, they accepted. It's still an expensive kit by US standards, but that's the price of living on the other side of the world!.. I'm still looking for another one as I want one on either side of the living room fireplace, so if anybody sees one let me know! :)